Today is a special day for our production of I Am My Own Wife playing until this Saturday, May 4th.
It is on this day 11 years ago in 2002 that Charlotte passed away while visiting her beloved Grunderzeit museum, which she curated for over thirty years, on a trip to Berlin from her home in Porla Brunn, Sweden. Charlotte had a heart attack while in her museum and passed away quickly surrounded by a sea of gramophones.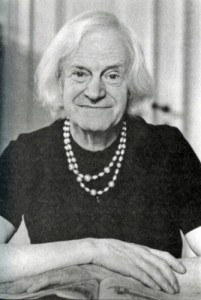 Today we pay special tribute to an endearing and sometimes controversial survivor, who has inspired many in Germany, around the globe and certainly us here at Third Street Theatre.
Here is a link to more about Charlotte's life from the Women in European History website.
Rest in peace dear Charlotte. May your story be remembered.
~ Sincerely, the Third Street Theatre team