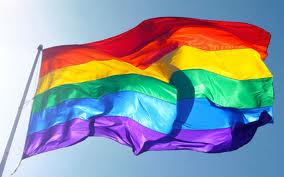 Third Street Theatre has been asked to carry the Pride banner and lead the Calgary Pride Parade this Sunday, September 2nd, 2012. We are excited for this honour, and look forward to marching in the Pride Parade!
If you are interested in joining us during the march, please meet us at Olympic Plaza for 11:00am on Sunday. Third Street supporters are asked to wear black and white, as we have very few Third Street Theatre t-shirts to pass around.
The parade begins at 12 noon and shouldn't last too long. And if you're not interested in marching with us, please feel free to come down and cheer us on.
See you at the Parade!
– Third Street Theatre