Up Next:
Third Street Theatre and Hillhurst United Church proudly present
Oblivion by Jonathan Brower – a special staged reading
Hillhurst United Church – 1227 Kensington Close NW
September 5, 2015 at 7:00pm (doors at 6:30pm)
ONE NIGHT ONLY  – Q & A to follow
"Step into a pivotal moment in the life of Tim, a gay man who has left the conservative church and reparative therapy behind to try and reconcile his faith and his sexuality. Paralyzed by his past, Tim stands at a crossroads where he must decide the future of his faith before it destroys him."



Oblivion is a semi-autobiographical story that beautifully portrays the complexities and pain around faith and sexuality. The show received a workshop in March 2015 at Vancouver's the frank theatre for their series The Aspect of Eternity, and was part of the keynote presentation for this July's Spirit Pride in Vancouver. This Calgary reading will be the culmination of the frank workshop as well as August 2015 workshops with Third Street Theatre.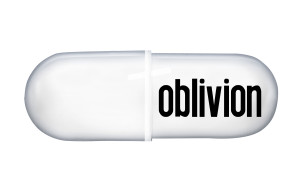 In 2015 – a world where queer rights are increasingly finding a voice in Canadian society, it may seem like the most harm is behind us. But sadly, instead of becoming more inclusive, many religious communities are simply upholding their convictions behind closed doors. Behind these doors a war wages against being LGBTQ – painting it irreconcilable with faith. The options are few for LGBTQ people in these churches, and for those who must leave and want to maintain their faith, the road ahead is long and painful.
Meanwhile as inclusive and affirming churches extend a loving welcome to the queer community, those already deeply wounded by a belief system that historically has been anything but loving to them, find this offer difficult to accept. There are many sides to the story, many opinions and convictions that argue for airtime. In an effort to shed light on what it's like to be in the cross hairs of all these perspectives about how to live the already delicate balance of life, sexuality and spirituality, comes this brave and breathtaking story.
Stay after the reading for Q&A with the artists including playwright and dramaturg/director!
IMPORTANT NOTE: This show is in development with potential to be featured at various events, churches and/or conferences as a way to further the conversation surrounding LGBTQ faith issues. If you know anyone you think should see this show with the possibility of bringing it to their church/event/conference, etc. in the coming year, we encourage you to invite them to this one night only reading. If you have suggestions you'd like us to contact, please email jonathan@thirdstreet.ca 
About the presenters:
Third Street Theatre is a not-for-profit theatre company dedicated to the positive promotion of queer culture, stories, and voices, with a focus on production, mentorship, and the artistic development of queer and queer-minded talent. We are committed to work that engages and educates the community on relevant social issues pertaining to the often marginalized queer community.
Hillhurst United Church is an Affirming Ministry
– this means that we are fully inclusive of LGBTQ+ people, and welcome the ministry and participation of all persons regardless of age, gender identity, gender expression, health, race, sexual orientation, differing abilities, religious or ethnic background or economic circumstance.
Whoever you are, wherever you're at, join us on the journey.