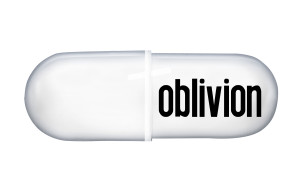 oblivion expands the conversation about faith & LGBTQ+ identity. You can bring this play to your community! Click Here for more info.
UPCOMING DATES

+ Calgary, AB – March 25 at 7pm | Red Deer Lake United
+ Toronto – Spring 2017 | Details to come
PRAISE
"The piece speaks to everyone, no matter orientation, age or background"
~ Samantha MacDonald, Lunchbox Theatre Associate Artistic Producer
"Raw, authentic, and worth seeing. If you are battling between your true self and your faith, you must watch oblivion. You are not alone."
~ Pace Anhorn, Hillhurst United Church Youth Leader
"There wasn't a dry eye in the place…meaningful and timely. As we as societies, cultures, and religious groups wrestle with understanding and acceptance, this is the story that will build those bridges."
~ Sarah T, Third Street Theatre patron
DESCRIPTION
oblivion is a semi-autobiographical play that beautifully portrays the complexities surrounding faith and queer identity. Step into a pivotal moment in the life of Tim, a gay man who has left the conservative church and reparative therapy behind to try and reconcile his faith and his sexuality. Paralyzed by his past, Tim stands at a crossroads where he must decide the future of his faith before it destroys him.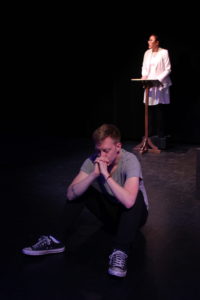 oblivion is a unique opportunity to collectively witness a true to life story about faith and sexual orientation. To react, respond and ask hard questions and then decide how this experience will affect the way you approach your own life and the lives of those in your community.
ABOUT THE FORMAT
oblivion is a staged reading presented in two acts.
Act One is a 60-minute staged reading where professional actors interpret the play with the script in their hands.
Act Two is a conversation with the audience. In past performances, the conversation has lasted 30-60 minutes but exact timing is up to the presenter. This act allows for reflection, feedback and dialogue and is an opportunity for audience members to tell their own stories, ask questions of the artists, and digest what they have just witnessed together.
The audience will also have a chance to leave anonymous feedback about their experience, here are a few samples from past readings: