There are some great shows opening this week, but 3 have distinct Third Street connections and are definitely worth checking out: '8′ the Play, Comrades, and Straight On 'Till Morning.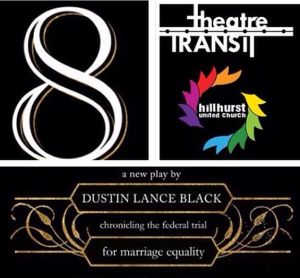 "8" THE PLAY
Theatre Transit & Hillhurst United Church present '8 the Play' at 8pm, Nov 30th at Hillhurst United Church. 8 is a one-night only reading of Academy Award Winning screenwriter, Dustin Lance Black's documentary play chronicling the US federal lawsuit for marriage equality. Featuring a cast of professional actors, emerging artists, and members of the queer community, "8" will benefit the amazing work of Camp fYrefly, Canada's only national leadership retreat for LGBTQ and allied youth. Following the performance there will be a talkback with members of the cast and LGBTQ community, lead by playwright and activist Pam Rocker. 8 features Third Street's Artistic Director Paul Welch and the talkback panel features California born and raised Artistic Associate, Alyssa Bradac, who will be directing Late: A Cowboy Song, running March 12-22, 2014.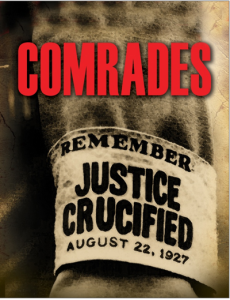 COMRADES

The U of C School of Creative and Performing Arts (where Artistic Producer Jonathan Brower is currently finishing his BFA) opens Comrades at the Reeve Theatre. The play is written by Alberta playwrights Daniela Vlaskalic & Beth Graham. The set design is Leon Schwesinger's MFA Thesis project for his MFA in Theatre Design. Leon will be designing for our shows Late: A Cowboy Song and The Passion of Sergius & Bacchus in March and April 2014. See more about Leon's design and Comrades.
Comrades brings to life the true story of a seven-year imprisonment and explores the struggles and agonies of two men, tried not for what they did, but for who they were.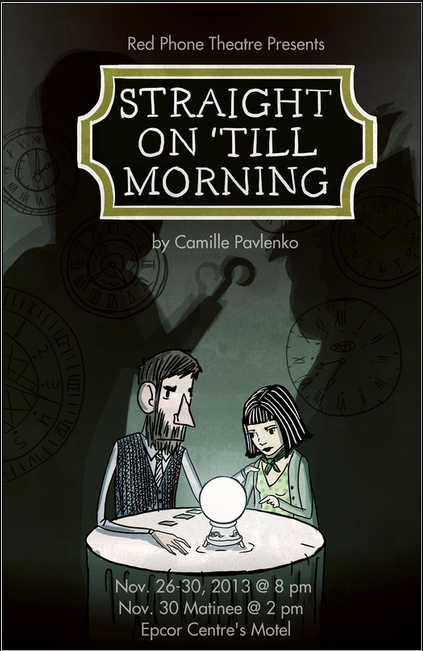 STRAIGHT ON 'TILL MORNING

Red Phone Theatre opens a new play from Lethbridge playwright Camille Pavlenko called Straight On 'Till Morning. This new work is linked to the creative minds of University of Lethbridge Drama graduates and is directed by Betty Award winning actress Genevieve Paré, who will be starring as Red in Late: A Cowboy Song at MOTEL in the EPCOR CENTRE for the Performing Arts this March.
A young woman suffering from memory loss in modern-day France must navigate a haunting, mystical world. When she visits a psychic in hopes of finding the cause of her trauma, she soon finds out that it is so much more. If history repeats itself, so do fairy tales.
Camille Pavlenko's previous play Permission was the runner-up in the University of Lethbridge's 2011 Play Right Prize.