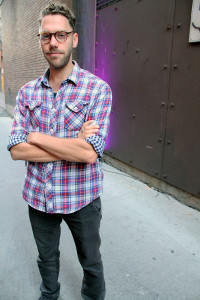 ARTISTIC DIRECTOR & CO-FOUNDER
Jonathan Brower
Jonathan holds a Bachelor of Arts in Communication Studies and a Bachelor of Fine Arts in Drama from the University of Calgary. Jonathan has worked in communications, broadcasting, journalism, marketing, arts administration and human resources. A born and raised bilingual Calgarian, Jonathan is passionate about theatre as a vehicle for discussion, education and activism. He is a publicist, producer, actor, writer and musician.
Select production/presentation credits include: This is How I Left, I Am My Own Wife, Club Carousel: A Cabaret Celebration of Calgary's Gay History, Late: A Cowboy Song, The Passion of Sergius and Bacchus, X, Transgender Seeking and Ludwig & Lohengrin, oblivion on tour (Alberta & Ontario), 69: Legislating Love & The Everett Klippert Story. Select assistant direction credits include I Am My Own Wife, Late: A Cowboy Song. Acting credits include: The Goodbye Day (Theatre Transit), Suburban Motel Series: Problem Child & Risk Everything; Mating Season the Musical (University of Calgary).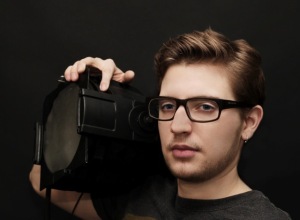 TECHNICAL DIRECTOR (Calgary)
Leon Schwesinger
Leon is a Calgary based Theatre Artist who holds a BFA in Drama and an MFA in Design/Technical Theatre from the University of Calgary. Dabbling in both the technical and design fields has given Leon the opportunity to work as a designer, properties master, scenic carpenter, technical director and production manager. Select design credits include: Avenue Q (Stage West Calgary), Late: A Cowboy Song (Third Street Theatre), Fugly (The Janes), Karl Nimeni is Not Dead I Killed Karl Nimeni (Dancing Monkey Laboratories), n00b (Sage Theatre: Ignite!) and Comrades (University of Calgary).