What is Engaging Qmunities?
Our new play development initiative. In an effort to reach beyond a formal presenter/audience relationship, we are launching Engaging Qmunities, a series of grassroots theatre activities centered around the true meaning of engagement: collaboration and conversation.
We are committed to creating and presenting queer work that is relevant to contemporary queer topics in our community. Because our local queer community encompasses a beautiful variety of perspectives and opinions, we can't claim to represent everyone all the time, but we can invite our community to input and impact the work they will see presented in our future seasons before it is completed. This includes readings and play development activities that leave room for our audience to show up, witness the work-in-development and impact the direction of our plays through conversation and feedback.
Collaborate with us this season!
What are the projects?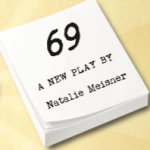 It's Getting Drafty In Here
Each event will have local actors reading newly drafted scenes, historians giving mini history lessons about Calgary's LGBTQ+ past, and as a bonus, participants will get to take a piece of the play home with them. It's Getting Drafty in Here takes place January 22, February 19 and March 18, 2016 from 5-7pm at Loft 112 (#112, 535 8 Ave SE ). Admission is by donation.

The series supports the development of the new play 69: Legislating Love & The Everett Klippert Story by Natalie Meisner. Thanks to a grant from the Calgary Chinook Fund and support from Alberta Playwrights Network, we have commissioned Natalie to write a play informed by the findings of The Calgary Gay History Project. Touching on two distinct periods in Canadian queer history – the 1950/60s and modern day –  the play will focus on elements of our local gay history and its effect on the country and how we live our modern queer lives.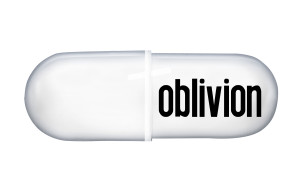 oblivion: a staged reading in two acts
A one act staged reading followed by a second act of conversation.This reading in two acts, which premiered in Vancouver last March, continues to be presented by a variety of faith communities to open up dialogue surrounding faith and sexuality.
Interested in bringing oblivion to your community?
Click here for more about the show & presentation details.
YOUth Riot 2016
Our free queer youth playwriting program that runs Feb 10 – May 4, 2016 with a public festival of work created during the program on May 11 at 7pm at Lunchbox Theatre.