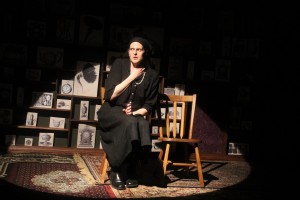 Tonight we are proud to celebrate our first anniversary as a society, Paul Welch's nomination for I Am My Own Wife, and an incredible year of theatre in Calgary.
This time last year Third Street Theatre was granted non-profit society status and was just a new hatchling emerging into the Calgary Theatre scene. We never imagined we would get to spend this one year anniversary by attending the Betty Mitchell Awards having one of our shows nominated.
We are very honoured and to have our Artistic Director nominated for a Betty for Outstanding Performance by an Actor in a Drama alongside talent like Daniel MacIvor, Haysam Kadri, David Patrick Fleming & Allan Morgan. We are very excited to cheer on the amazing talent that is being recognized at this year's awards ceremony.
A huge thank you to everyone who has made this season such a success for Third Street Theatre. We are very pleased to move forward into our 2012-2013 Season on such a high note. Look forward to our 2013-2014 Season Launch announcement coming soon!