Our blind jury selected UNSEX'd by Jay Whitehead & Daniel Judes as the winning play for our 1st Annual New Queer Playwriting Competition.
UNSEX'd received a two-day professional workshop on March 19th & 20th, 2013, which resulted in a successful public staged reading at Lunchbox Theatre on March 20, 2013. The reading and workshop was directed by Kate Newby and featured David Beazely and Daniel Mallett.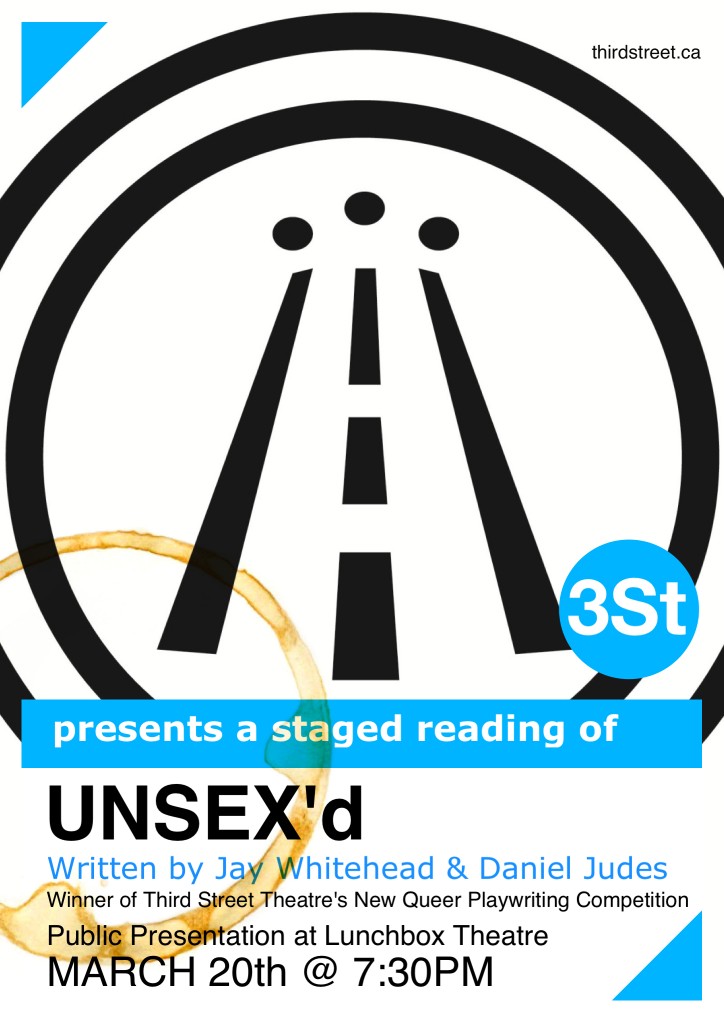 Thank you to everyone who submitted to our competition!

Second Place: DAGMAR AVENUE/HOUSE OF DREAMS by Adam Meisner
Honourable Mention: FINISHING THE SUIT by Lawrence Aronovitch
Third Street Theatre is interested in fostering and developing new queer voices and the authentic, artful representation of queer stories on our stages.