Our Queer Theatre Creation Ensemble's original work This is How I Left has now finished its run. It was a major success with 275 people coming out to see the show over 4 days, including sold out shows. 
If you saw the show we would love to hear your feedback so email us at info(at)thirdstreet.ca
We will be looking to have this piece produced in the future. If you would like more information or have suggestions or would like to donate, please contact us.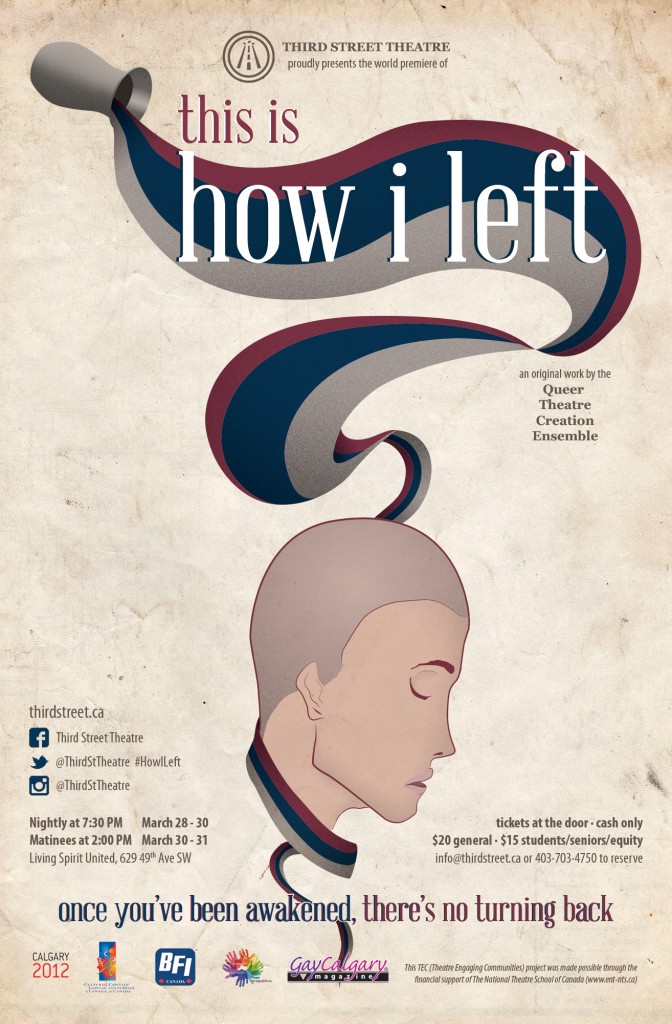 This is How I Left an original work by the Queer Theatre Creation Ensemble
~Once you've been awakened, there's no turning back~
Overcome by the tragedy of her wife's death, Sam finds herself holed up in a grief centre unable to confront the loss of her life partner. Her walls slowly come down when a young transgender woman mysteriously appears at the centre unable to share her past. Curiosity and misunderstanding lead the two women into the stories of Elle, a key witness in a murder trial, and Michael, a man who doesn't know what he's looking for. This begins a journey of self-confrontation as Sam gains other-worldly insight that could destroy her or be the catalyst that brings her back to life.